Ads are triggered by location extensions in AdWords when a search is perform "nearby" and matches a company-defined location radius and bid. Announcements display location, a link to directions, and a Direct Call button.
These ads take advantage of consumers searching on the go and ready to buy. Compared to last year, there has been a 25% increase in the number of consumers seeking local information while on the go, away from home or at work, according to LSA's 2015 Local Search Report and Thrive Analytics. Today, the majority of cell phone searches for local information (52%) occur while consumers are either in the car or away from home or work.
Local businesses need to reach consumers on the go and use location-based mobile marketing strategies, such as those geo-targeted "nearby" ads that entice consumers to call.
4. Provide only one response option: call the business
In today's "data overload" society, a Germany Mobile Number common problem is TMI – too much information.  Leaders like Steve Jobs and Mark Zuckerberg wear the same outfit of dark t-shirts and jeans to avoid wasting unnecessary energy deciding what to wear, instead of just focusing on the important decisions. The phenomenon has been defined as "decision fatigue".
Providing consumers with simple, unique calls to action takes the guesswork out of making another decision about how to contact a business. Ads that only offer one option – a phone call – eliminate the clutter, which can drive higher engagement with the ad. And mobile, with its limited screen space, small ads, and mobile audience, is perfect for driving conversions with an immediate response.
DialogTech provides the following tips from its Click-to-Call Playbook when using Call-Only Ads:
5. Know where your calls are coming from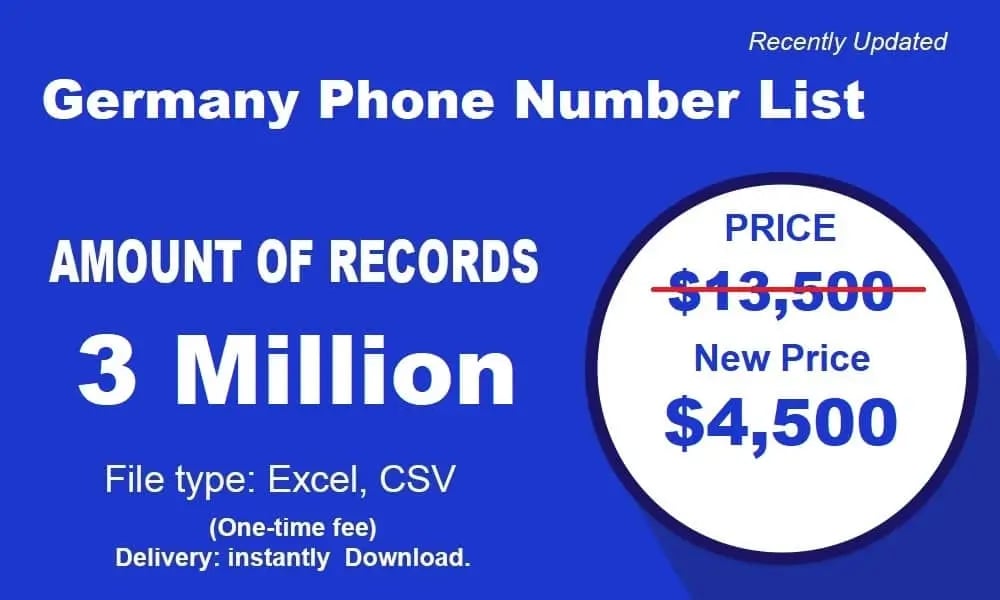 If you don't attribute calls from mobile ads, you can't optimize your spend because you don't know where those calls came from or accurately determine which ads generated the calls, leads, and income. Failure to attribute resulted in a 49 percent lack of conversions, per DialogTech.
While tracking your calls might seem like an obvious strategy, according to the Local Search Association and Thrive Analytics 2015 Outlook SMB report, only 10% of SMBs use call tracking, down from 16% in 2014.